Grape scions available in Camas
davem
307 Posts
1
March 13, 2022 - 10:39 pm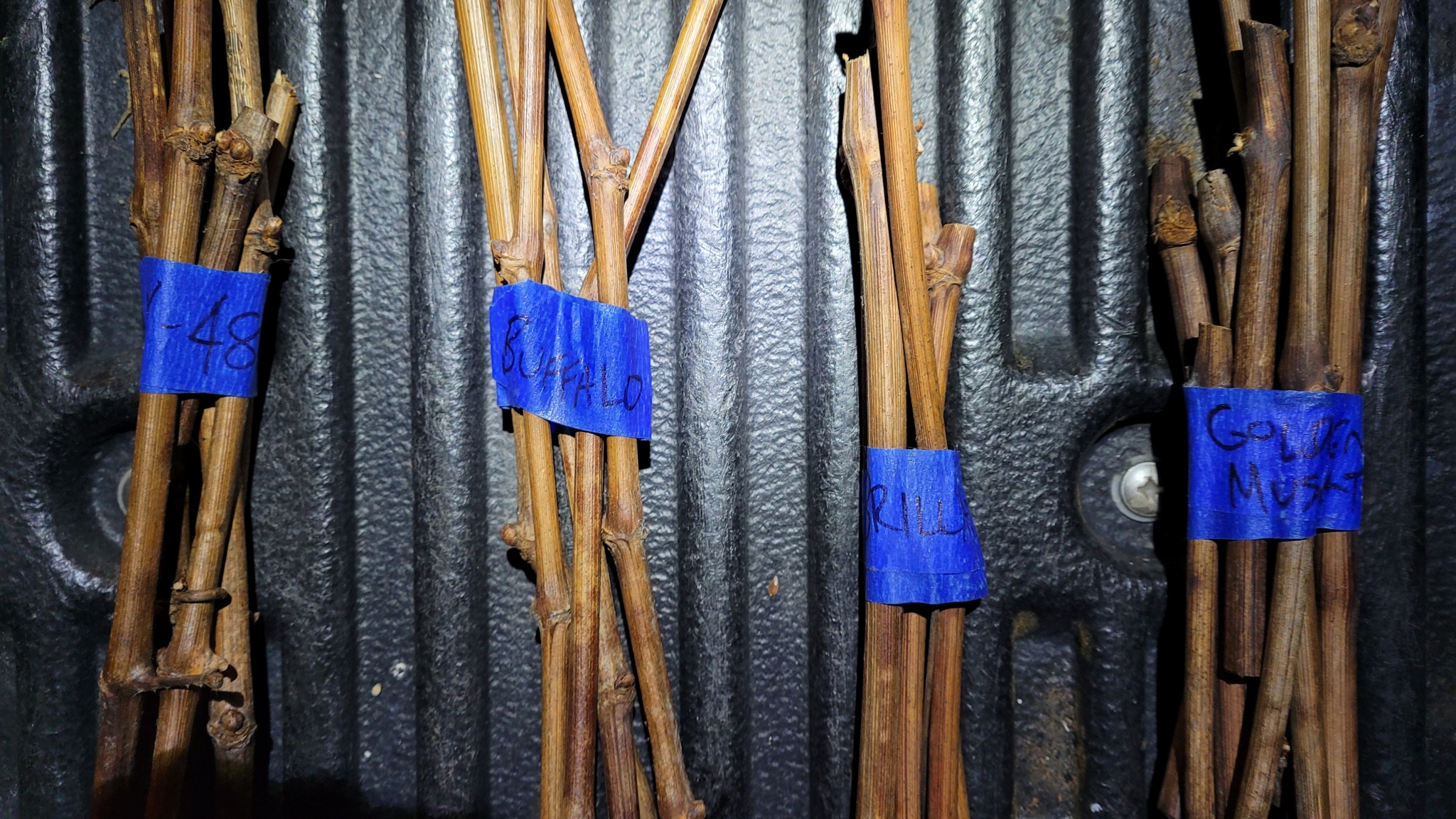 I finished my grafting and have the following grape varieties left over. About 5 sticks each. I can leave them at the curb in the paper box for pickup 24x7.  These are from the HOEC.  PM me for my address.
NY-48
Buffalo
Brilliant
Golden Muscat
davem
307 Posts
2
March 18, 2022 - 8:40 pm
Also:
Verdelet
Himrod
Alden
Vanessa

Reinettes
Lewis Co., WA
375 Posts
3
March 18, 2022 - 9:08 pm
davem,
I wish that I could take one or two, but I already have so many things to attend to, and I have so many bloody things that need to be dealt with.  I thank you for your generosity and hope that there's someone relatively local who's willing to take you up on the offer.  Of the few grapes that I have, I didn't even get around to pruning them this winter.  Pruning any later while the weather is getting warmer:  the pruning cuts will be oozing.  Lesson learned several years back....
Reinettes.
Forum Timezone:
America/Los_Angeles
All RSS
Show Stats
Administrators:
Idyllwild
Moderators:
John S
Marsha H
Viron
jafar
portlandian
Top Posters:
Rooney: 683
DanielW: 519
PlumFun: 495
Reinettes: 375
davem: 307
Dubyadee: 220
gkowen: 218
sweepbjames: 212
Larry_G: 151
quokka: 148
damion63w920
rashadagostini9
genesishenn9
jaimiebolden330
larrypierce
jeffrey8298
gcol
celestahenegar
murkwell
rogerbonds8546
Forum Stats:
Groups: 1
Forums: 4
Topics: 2811
Posts: 15700
Member Stats:
Guest Posters: 0
Members: 7081
Moderators: 5
Admins: 1
Most Users Ever Online:
232
Currently Browsing this Page:
1
Guest(s)