Grafted Apple Tree Diagnosis

kptree
1 Posts
Hi,
I have a grafted apple tree that has these burl looking characteristics to it.  What is it and isn't harming the tree?  And of course, how did it happen?  The locations of said accents are not just at the grafted intersection, but also further down on one limb.
Thanks,
Kyle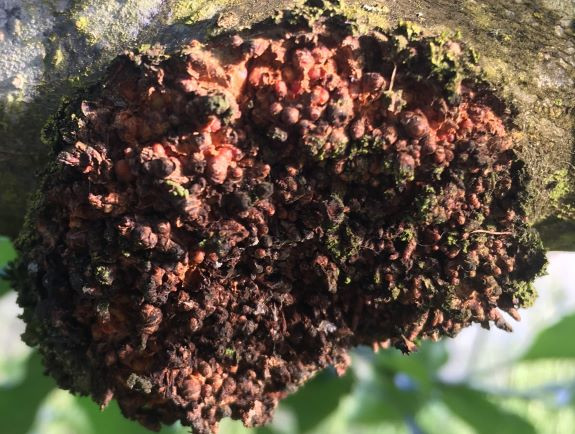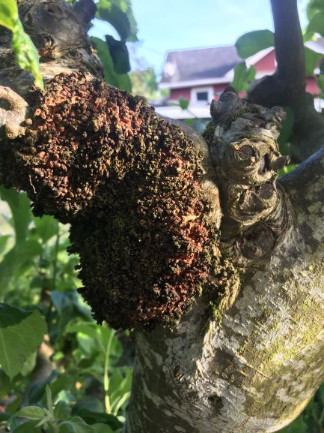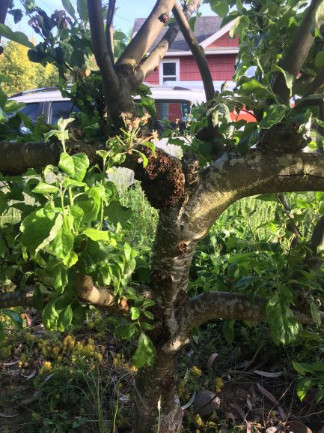 Those are good pictures. In February we tried to help somebody decide what to do about what is almost certainly "crown gall". The February link was a root infestation but crown gall and the responsible bacterial agents can occur anywhere. 
Anyways here's the LINK, and good luck!
Forum Timezone:
America/Los_Angeles
All RSS
Show Stats
Administrators:
Idyllwild
Moderators:
John S
Marsha H
Viron
jafar
portlandian
Top Posters:
Rooney: 686
DanielW: 519
PlumFun: 495
Reinettes: 375
davem: 312
Dubyadee: 222
gkowen: 218
sweepbjames: 212
Larry_G: 151
quokka: 148
landonmacintyre
kdnsusannah
sergiopolding
reginaldbraddon
ofeliaamato612
jonasstricklin
andranicolai
zitawahl19222
wallysundberg
charispitts8
Forum Stats:
Groups: 1
Forums: 4
Topics: 2811
Posts: 15717
Member Stats:
Guest Posters: 0
Members: 7126
Moderators: 5
Admins: 1
Most Users Ever Online:
232
Currently Browsing this Page:
1
Guest(s)